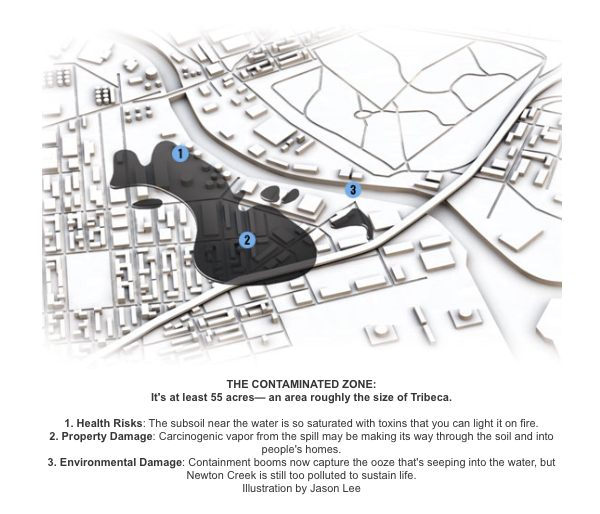 I live in Greenpoint, Brooklyn, and I absolutely love my neighborhood. I've lived in Brooklyn for about a decade and Greenpoint for about half that, so I'm relatively new to the area. Many greenpoint residents have lived here their whole lives. Some of their families have lived here for generations.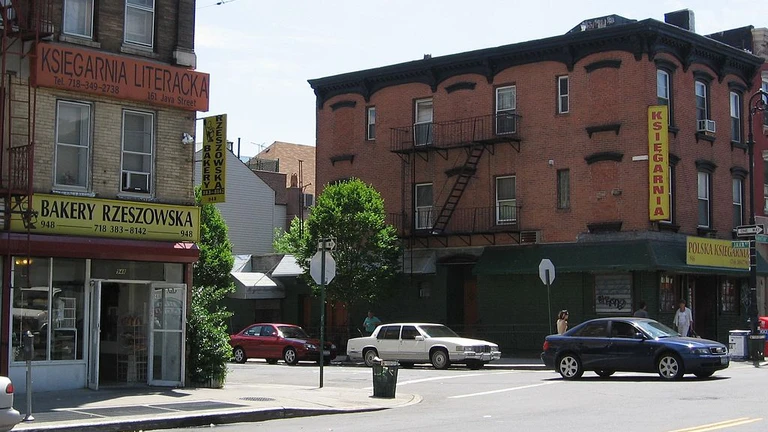 Last night, I had the pleasure to meet some of these residents and hear their stories about how they've been fighting for decades to protect Greenpoint from the impacts of environmental disasters and oil contamination which has plagued the area for over 100 years. It was enlightening. I realized that my understanding of our local history was lacking. I knew that our neighborhood was contaminated from oil spills around the newtown creek area. And I knew that the oil companies responsible had made efforts to clean it up, but the efforts were not adequate. And I knew that my community garden was partly funded by reparations from past disasters. But I was fuzzy on any details beyond that.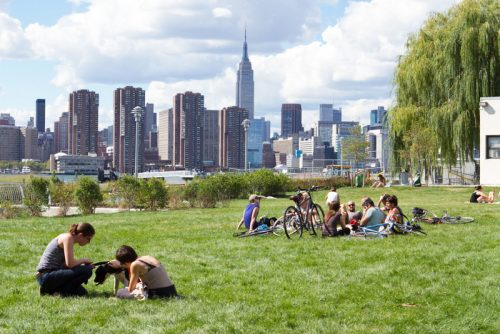 So I told my neighbors that I was inspired to learn more, and I promised them I would study up. And I wanted to share some quick notes in case it compels others to learn the story as well.
After a quick search for articles about the greenpoint oil spills, the most detailed and poignant story I found was this story from New York Magazine. The story begins 100 years ago:
In 1919, twenty acres of the Standard Oil refinery, storing 110 million gallons of oil, went up in smoke. The oil that didn't burn sunk into the ground.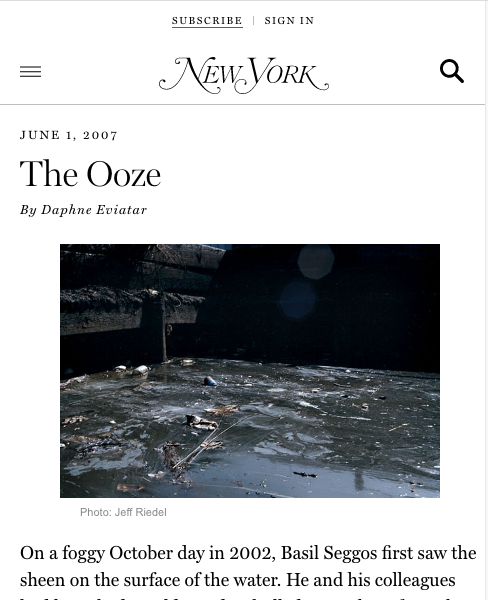 The story continues to highlight dozens of years of negligence with moments like this:
[In 1950], on October 5, a vast underground explosion centered at Huron Street and Manhattan Avenue sent 25 manhole covers shooting into the Greenpoint sky, where they reached elevations as high as three stories. This was the first clue that anything was amiss. An investigation revealed that gasoline was leaking into the neighborhood's sewer system
And into the late 20th century:
Then, in September 1978, a U.S. Coast Guard helicopter noticed an iridescent glaze spreading out over the narrow waterway. The oil under Greenpoint had reemerged. That sparked the first investigation into how much oil from the refineries had leaked into the ground over the years.
And then on into our current century... The article briefly covers the years around 2005 when residents took bold action to push cleanup efforts forward. Even famed activist Erin Brockovich got involved. In 2006, local activists like Deborah Spiroff led the community in a class-action suit that successfully compelled ExxonMobil to hasten their clean up efforts.
[From 2006:] Residents say they've had enough of the pollution, which is hurting their property values, air and health. Soil tests performed by the environmental group Riverkeeper in 2005 found benzene and toluene, which have been associated with cancer.
Yet today, although cleanup efforts have continued slowly, the spilled waste still occupies acres of land just under the ground surface. Here are more quotes from the New York Magazine article (from 2007)
Imagine a viscous tar-colored blob stretching amoebalike through the Earth. It starts where Meeker Avenue hits Newtown Creek, seeping out into the waterway. From there it extends south and steadily deeper under the Brooklyn soil, reaching a depth of about 40 feet.
The subsoil near the water is so saturated with toxins that you can light it on fire.
The thick, dark ooze is a hydrocarbon cocktail: part degraded gasoline, part fuel oil, part naphtha—the chemical from which napalm takes its name. All of it is toxic. Dig seven or eight feet down—the typical depth of a basement—and in some parts you'll find benzene vapor, a known carcinogen, at concentrations as high as 1,560 parts per million.
---
Now, before I get accused of only quoting the scary parts, I will mention that at least some experts do not believe that this toxic waste poses an immediate danger to local residents. While the spill has completely ruined our soil and well water, our drinking water is not affected because it is piped in from upstate new york. Here's more good news as explained in the NY Mag article:
The good news is that the toxic goop saturating the sandy soil is at least partly capped by a semi-permeable clay layer, the natural legacy of Brooklyn's 10,000-year-old geology.
More good news: Williamsburg-Greenpoint area does have an overall lower cancer rate than much of the rest of New York City. However, the story might not be so simple; there is reason to suspect that the toxic material could be causing specific cancers like leukemia and bone cancer in local pockets of the neighborhood - possibly because oil may have risen above the clay in some areas. I'll leave it to the NYmag article to explain further details about that.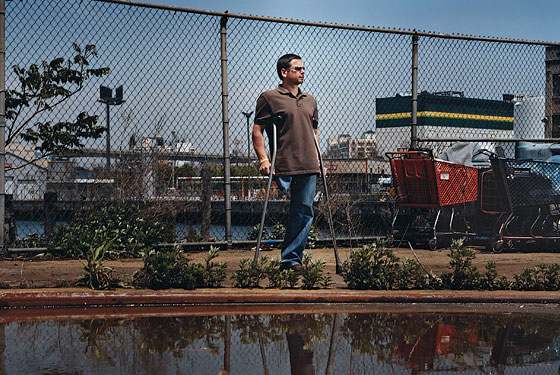 ---
All of the above was a very short summary of what I learned in an effort to get to know my local history. I'll leave you with two more links.
---
And finally, I'll tell you why I was out last night in the first place, why I met these neighbors who inspired me to do this homework to learn this local history. Last night I was at a community meeting to learn about a new gas pipeline that National Grid is trying to build through our neighborhood. The community members argue that no one wants this project and that it doesn't serve the community – quite the opposite: they say it disrupts their businesses, increases the risk of further environmental disaster, raises their gas bills (customers will see a monthly gas delivery increase equating to 17.78%, or 11.99% of their total bill), and is a step backwards in our fight against climate change.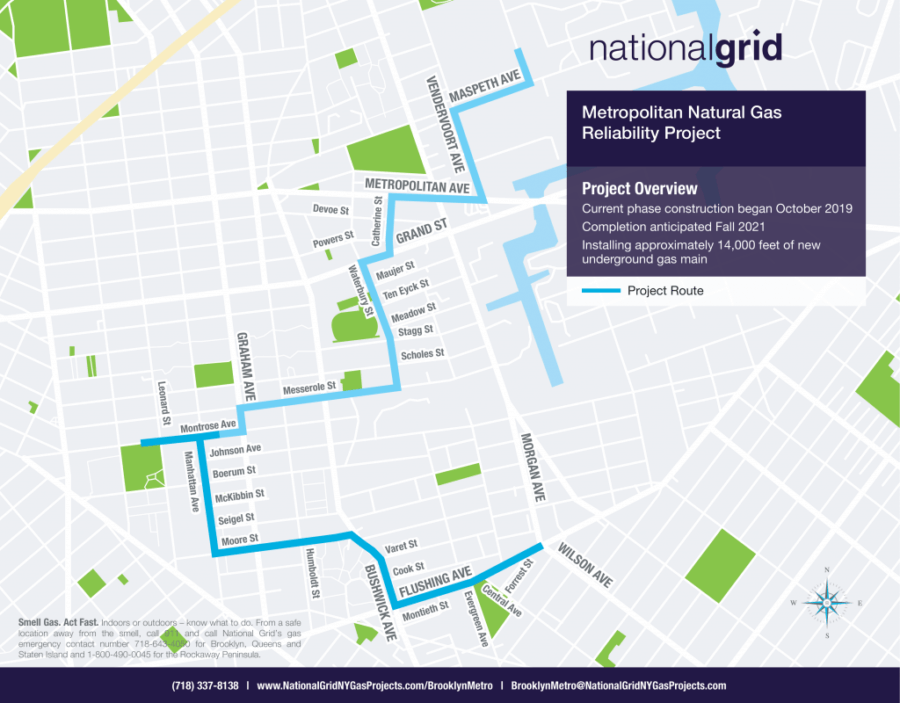 I have more to learn about this issue, but I certainly agree that this project seems problematic at best. This sentiment was well summarized by Greenpoint resident Kevin LaCherra at a previous community gathering:
"This neighborhood does not want to be held hostage by a public utility company that is supposed to be working for us," LaCherra said. "We don't want this pipeline, we want National Grid to invest in renewable energy now. Climate emergency is coming and we don't have any time to waste."
Organizations like Sane Energy are helping to raise awareness about this problematic project. I plan to make an effort to keep myself educated about the matter. I will see what I can do to be thoughtful about all sides of the argument while fighting for the health and safety of the community where I live.